Laboratory of Experimental and Translational Immunology
Last modified:
2022, July 20 - 11:25am
PROFILE
We aim to understand immunological mechanisms which may influence response to antigen in the skin, with particular interest in atopic dermatitis. Given the importance of the epidermal barrier in the disease we also try to understand its role in the pathogenesis and response to allergens and pathogens. While we focus predominantly on the skin disease as a model body barrier dysfunction, we also investigate communication and antigen presentation in other conditions where immunological mechanism are dysregulated.
Scientific interests:
communication between cells during immune responses via secreted extracellular vesicles
epidermal barrier in health and disease
mechanisms of allergic inflammation
pathways of antigen presentation
novel immunotherapy approaches
Laboratory website: www.dgo.ug.edu.pl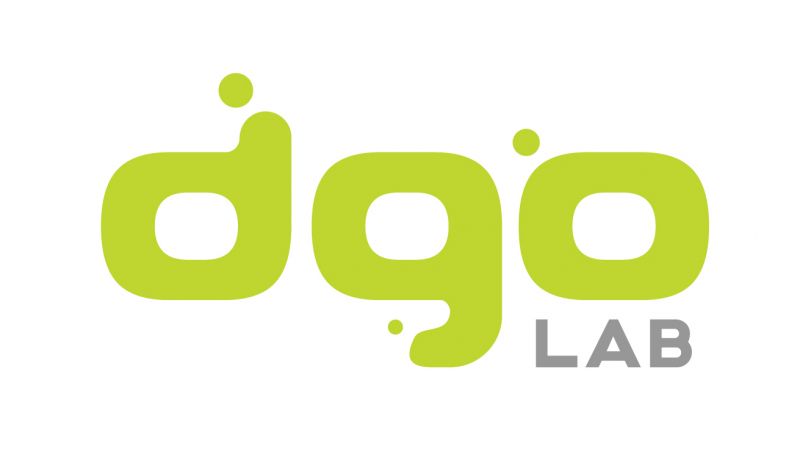 RESEARCH TEAM
Laboratory of Experimental and Translational Immunology
Intercollegiate Faculty of Biotechnology UG&MUG
Abrahama 58 Street, 80-307 Gdańsk, Poland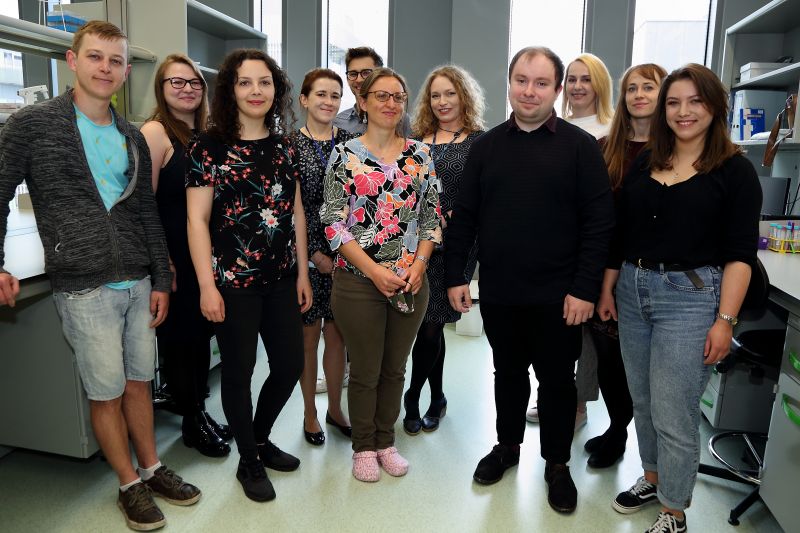 Head: Danuta Gutowska-Owsiak, MD, PhD, DSc
Professor at the University of Gdańsk [link]
tel.: +48 58 523 6433 [e-mail]
List of Employees and PhD students:
PhD Lilit Hovhannisyan
+48 58 523 6319 [e-mail]
PhD Joanna Frąckowiak
+48 58 523 6319 [e-mail]
MSc Adrian Kobiela
PROJECTS
Project title
Project manager
Source of financing
Amount
Years

Smart antigen provision for efficient induction of allergen tolerance

Danuta Gutowska-Owsiak

NCN Sonata BIS 9

3 824 800 zł

2020-2025

ArtExo: Artificial Exosomes For T-cell activation (collaborative grant with Prof. Jonathan Heddle)

Danuta Gutowska-Ow

siak

FNP

1 000 000 zł

2020-2022

Keratinocyte-derived exosomes in induction of allergy and tolerance to environmental allergens -equipment grant

Danuta Gutowska-Owsiak

FNP

904 050 zł

2017-2022

Targeted exosome-mediated crosstalk between epithelial and antigen presenting cells for effective immunity at barrier sites ​ ​ ​

Danuta Gutowska-Owsiak

NCN – Polonez 3

946 464 zł

2017-2019

Keratinocyte-derived exosomes in induction of allergy and tolerance to environmental allergens

Danuta Gutowska-Owsiak

FNP – First TEAM 2

2 200 000 zł

2017-2020
PUBLICATIONS
Kobiela Adrian, Frąckowiak Joanna E., Biernacka Anna, Hovhannisyan Lilit, Bogucka Aleksandra E., Panek Kinga, Paul Argho Aninda, Łukomska Joanna, Wang Xinwen, Giannoulatou Eleni, Królicka Aleksandra, Zielinski Jacek, Deptula Milena, Pikula Michal, Gabrielsson Susanne, Ogg Graham S., Gutowska-Owsiak Danuta. Exposure of keratinocytes to Candida albicans in the context of atopic milieu induces changes in the surface glycosylation pattern of small extracellular vesicles to enhance their propensity to interact with inhibitory Siglec receptors. Frontiers in Immunology 2022, 13: 884530 (doi: 10.3389/fimmu.2022.884530)

Urbiola Salvador Victor, Miroszewska Dominika, Jabłońska Agnieszka, Qureshi Talha, Chen Zhi Jane. Proteomics approaches to characterize the immune responses in cancer. Biochimica et Biophysica Acta-Molecular Cell Research 2022, 1869(8): 119266 (doi: 10.1016/j.bbamcr.2022.119266)

Le Menn Gwenaëlle, Jabłońska Agnieszka, Chen Zhi Jane. The effects of post-translational modifications on Th17/Treg cell differentiation. Biochimica et Biophysica Acta-Molecular Cell Research 2022, 1869: 119223 (doi: 10.1016/j.bbamcr.2022.119223)

Podobas Ewa Izabela, Gutowska-Owsiak Danuta, Moretti Sébastien, Poznański Jarosław, Kulińczak Mariusz, Grynberg Marcin, Gruca Aleksandra, Bonna Arkadiusz, Płonka Dawid, Ogg Graham, Bal Wojciech. Ni2+-Assisted Hydrolysis May Affect the Human Proteome; Filaggrin Degradation Ex Vivo as an Example of Possible Consequences. Frontiers in Molecular Biosciences 2022, 9: 828674 (doi: 10.3389/fmolb.2022.828674)

Rucinski Antoni, Biernacka Anna, Schulte Reinhard W. Applications of nanodosimetry in particle therapy planning and beyond. Physics in Medicine and Biology 2021, 66(24) (doi: 10.1088/1361-6560/ac35f1)

Hovhannisyan Lilit, Czechowska Ewa, Gutowska-Owsiak Danuta. The Role of Non-Immune Cell-Derived Extracellular Vesicles in Allergy. Frontiers in Immunology 2021, 12: 702381 (doi: 10.3389/fimmu.2021.702381)

Gutowska-Owsiak Danuta, Podobas Ewa I., Eggeling Christian, Ogg Graham S., de la Serna Jorge Bernardino. Addressing differentiation in live human keratinocytes by assessment of membrane packing order. Frontiers in Cell and Developmental Biology 2020, 8: 573230 (doi: 10.3389/fcell.2020.573230)

Nedoszytko Bogusław, Reszka Edyta, Gutowska-Owsiak Danuta, Trzeciak Magdalena, Lange Magdalena, Jarczak Justyna, Niedoszytko Marek, Jablonska Ewa, Romantowski Jan, Strapagiel Dominik, Skokowski Jarosław, Siekierzycka Anna, Nowicki Roman J, Dobrucki Iwona T., Zaryczańska Anna, Kalinowski Leszek. Genetic and epigenetic aspects of atopic dermatitis. International Journal of Molecular Sciences 2020, 21:6484 (doi:10.3390/ijms21186484)

Chen Yi-Ling, Gomes Tomas, Hardman Clare S., Vieira Braga Felipe A., Gutowska-Owsiak Danuta, Salimi Maryam, Gray Nicki, Duncan David A., Reynolds Gary, Johnson David, Salio Mariolina, Cerundolo Vincezo, L. Barlow Jilian L., McKenzie Andrew N.J., Teichmann Sarah A., Haniffa Muzlifah, Ogg Graham. DC during acute sterile skin inflammation. Journal of Experimental Medicine 2020, 217 (3): e20190811 (doi: 10.1084/jem.20190811)

Chen Yi-Ling, Gutowska-Owsiak Danuta, Hardman Clare S., Westmoreland Melanie, MacKenzie Teena, Cifuentes Liliana, Waithe Dominic, Lloyd-Lavery Antonia, Marquette Allison, Londei Marco, Ogg Graham. Proof-of-concept clinical trial of etokimab shows a key role for IL-33 in atopic dermatitis pathogenesis. Science Translational Medicine 2019, 11 (515): pii: eaax2945 (doi: 10.1126/scitranslmed.aax2945)

Gutowska-Owsiak Danuta, Bernardino de La Serna Jorge, Fritzsche Marco, Naeem Aishath, Podobas Ewa I., Leeming Michael, Colin-York Huw, O'Shaughnessy Ryan, Eggeling Christian, Ogg Graham S. Orchestrated control of filaggrin–actin scaffolds underpins cornification. Cell Death & Disease 2018, 9: 412 (doi: 10.1038/s41419-018-0407-2)