You are here
An invention of theMWB UG and GUMed has been awarded in the Eureka competition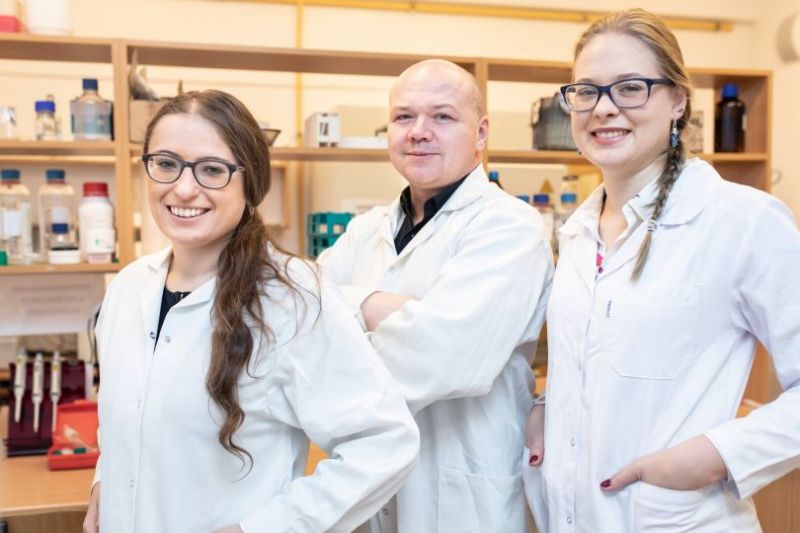 Destroying bacteria with the help of plasma, and thus protecting ornamental and farming plants from disease, is the idea of the researches from the Department of Plant Protection and Biotechnology at the Intercollegiate Faculty of Biotechnology (MWB) UG and MUG and the Department of Analytical Chemistry and Chemical Metallurgy of the Wroclaw University of Science and Technology Faculty of Chemical Metallurgy that has been awarded in the "Eureka! DGP – discovering Polish inventions" competition organized by Dziennik Gazeta Prawna.
Multiple universities, PAN science units and research institutes took part in the 7th edition of the "Eureka! DGP – discovering Polish inventions" by presenting inventions to the Patent Office in 2017 and 2018; distinguished among them was "The method of eradication of bacterial phytopathogens".
The team leader on the University of Gdansk side is prof. dr hab. Ewa Łojkowska and from the Wrocław University of Science and Technology: prof. dr hab eng. Pawel Pohl. The team also includes: dr. eng Wojciech Śledź, dr Agata Motyka-Pomagruk, mgr Weronika Babinska, dr hab. Eng Piotr Jamroz (WUST), prof. and dr eng Anna Dzimitrowicz (WUST).
Last modified by: Maria Maja Pega
Created by: Maria Maja Pega
Last modified:
2020, July 7 - 12:37pm
Post date:
2020, July 7 - 12:36pm