You are here
Science, passion and business as a recipe for success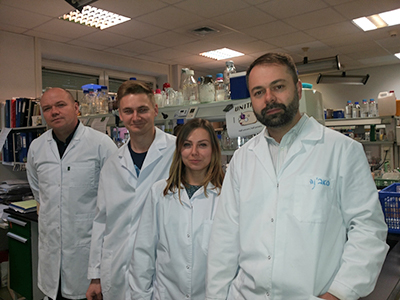 The combination of science, passion and business may result in a very practical success story. In the case of a merger of scientists from the Intercollegiate Faculty of Biotechnology UG&MUG (IFB) and the company Fermentum Mobile, the result is the innovative production of brewer's yeast.
Fermentum Mobile is the first innovative company in Poland specializing in research and production of liquid brewer's yeast. It has modern laboratory facilities, allowing the highest standards of production. as well as its own brewer yeast biobank, covering now 16 strains obtained from various research centers, also from Germany, Belgium, UK.
Among the founders of the company are graduates and employees of the University of Gdańsk. The development of the start-up has been supported by the analyses and practical assistance of the FP7 MOBI4Health project staff. In November 2015, TechTransBalt Ltd., a company owned by the University of Gdansk dedicated to commercialization, took a part of the shares of Fermentum Mobile. "We hope that by its connection to the largest university in Pomorskie Region the company will be able to expand its customers range and increase the capital" - summarizes Prof. Krzysztof Bielawski, Director of the Technology Transfer Office of the University of Gdańsk.
Every home brewer can find something interesting in the company's offer: Irish Darkness, Belgian Hills, Nails and Bananas, Bavarian Valley - these are just some names of the yeast strains, each of them represents a unique style and taste of the drink produced later. The company's offer is not limited to the use by home brewer fans, but also targeting a growing number of craft breweries. Fermentum Mobile plans also to introduce analytical services for small and medium-sized breweries that do not have their own laboratory facilities. More information: http://www.fermentum-mobile.pl/en/
Based on article by: dr Beata Czechowska-Derkacz, Press Officer of the University of Gdańsk, published at: http://mors.ug.edu.pl/media/aktualnosci/50864/drozdze_piwowarskie_lacza_nauke_i_biznes
Last modified by: Katarzyna Maczyszyn
Created by: Katarzyna Maczyszyn
Last modified:
2015, December 9 - 9:05am
Post date:
2015, December 9 - 9:01am